Elements of Advertising
XXIII Winners
Sonic Drive-In - Connected QSR
96
User Experience
Client

Sonic Drive-In

Agency

R/GA
Candice Hahn, SVP Managing Dir; Katrina Bekessy, Exec. Tech Dir; Eric Bee,,Product Dir; Murray Wyse/Page Schmucker, CDs; Thomas Gilner/Juan Pedro Gonzalez, Design Dirs; Taichi Kozaki/Marie Bachoc/Hanna Kang-Brown, Sr. Experience Designers; Eli Perez, CW; Josh Rooke-Ley,/Rodrigo Alvarez/Matthew Yannascoli/Eduardo Rodrigues, Tech Leads; Brian Krebs/Gustavo Gelape/Felipe Santolim/Bruno Lazzaro/Antonio Junior/Rafael Letro/Felipe Trova/Guilherme Santana, Mobile Development; Lambert Torres/Brian Yuen, Backend Development; Tim King, Techn Lead/Quality Assurance; Adrienne Walpole/Carlos Orozco, R/GA Austin; Adrienne Walpole, Carlos Orozco; Jon Dorch, Sonic Drive-In VP/Digital Integrated Customer Engagement; Sam Duregger, Sonic Drive-In Dir/Product Mgt; Bradford Ulrich, Sonic Drive-In Sr Product Owner/User Experience; Doug Cook, Sonic Drive-In VP/Brand Technology
Utopia
84A
Single
Client

Avocados From Mexico

Agency

GSD&M
Jay Russell, CCO; Marianne Malina, Pres; Tom Hamling/Tim Eger, GCDs; Barrett Michael/Leigh Browne/Greg Wyatt/Jon Williamson, ACDs; Jack Epsteen, Dir of Production; Sabia Siddiqi, Acct Dir; Audrey Henderson/Cat Snyder, Acct Supvrs; Lindsay Wakabayashi, DBA; Andrew Teagle, CS; Venus Soto, PM; David Shane/Michael Clancy, Production; Marc Laliberte-Else, Photography/EP; Ralph Laucella/Marc Grill/Ken Licata/Alexa Atkin, Producers; Nick Rondeau, Editor; Dean Miyahira, Asst. Editor; Damian Stevens, MP; Crissy DeSimone, EP; Kirsten Thon-Webb, HOP; Jacob Stern/Nick Grisham, Mystie Pineda, Editors/Animator; Online, VFX, Color:Timber, Jonah Hall, Sabrina Elizondo, Brian Shneider, Brandon Harden, Brack Hightchew, Erik Rojas, Kevin Lau, Jon Lorenz, Zach Carnes, James Kim, Jeff WilleUe, Jon Lorenz, Brandon Lester, Erik Zimmermann, Michael Loney, Mark Robben, Cris Kong, Daniel Svaboe, Miles Kinghorn, Jillian Lynes, James Reid, Michelle Castillo, Robot Repair, Doug Darnell, Eleven, Jeff Payne, Jordan Meltzer, Andrew Smith, Melissa Elston, Maddee Bonniot, David Bewley, Pony Sound
Move Your Lee: Strut
84A
Single
Client

Lee Jeans VF Corp

Agency

GSD&M
Jay Russell, CCO; Jeffrey Butterworth, CD; Maria D'Amato, CD; Hannah Dobbs, Art Director; Addie Williams, Copywriter; Shawn Mackoff, Acct Director; Lauren Paver, Acct Supervisor; Jane Conyngham, Acct Mgr; Christie Lyons, Project Mgr; Lindsay Wakabayashi, Business Affairs; Jessica Lee, Social Media Mgr; Bailey Brown, Social Media Supervisor; Evan Walker, Social Media Supervisor; Alison Wagner, Producer
Don't just move. Move your Lee.
84B
Campaign
Client

Lee Jeans VF Corp

Agency

GSD&M
Jay Russell, CCO; Jeffrey Butterworth, CD; Maria D'Amato, CD; Hannah Dobbs, Art Director; Addie Williams, Copywriter; Shawn Mackoff, Acct Director; Lauren Paver, Acct Supervisor; Jane Conyngham, Acct Mgr; Christie Lyons, Project Mgr; Lindsay Wakabayashi, Business Affairs; Jessica Lee, Social Media Mgr; Bailey Brown, Social Media Supervisor; Evan Walker, Social Media Supervisor; Alison Wagner, Producer
Utopia
79
Copywriting
Client

Avocados From Mexico

Agency

GSD&M
Jay Russell, CCO; Marianne Malina, Pres; Tom Hamling/Tim Eger, GCDs; Barrett Michael/Leigh Browne/Greg Wyatt/Jon Williamson, ACDs; Jack Epsteen, Dir of Production; Sabia Siddiqi, Acct Dir; Audrey Henderson/Cat Snyder, Acct Supvrs; Lindsay Wakabayashi, DBA; Andrew Teagle, CS; Venus Soto, PM; David Shane/Michael Clancy, Production; Marc Laliberte-Else, Photography/EP; Ralph Laucella/Marc Grill/Ken Licata/Alexa Atkin, Producers; Nick Rondeau, Editor; Dean Miyahira, Asst. Editor; Damian Stevens, MP; Crissy DeSimone, EP; Kirsten Thon-Webb, Jacob Stern, Nick Grisham, Mystie Pineda, VFX, Color:Timber, Jonah Hall, Sabrina Elizondo, Brian Shneider, Brandon Harden, Brack Hightchew, Erik Rojas, Kevin Lau, Jon Lorenz, Zach Carnes, James Kim, Jeff WilleUe, Jon Lorenz, Brandon Lester, Erik Zimmermann, Michael Loney, Mark Robben, Cris Kong, Daniel Svaboe, Miles Kinghorn, Jillian Lynes, James Reid, Michelle Castillo, Robot Repair, Doug Darnell, Eleven, Jeff Payne, Jordan Meltzer, Andrew Smith, Melissa Elston, Maddee Bonniot, David Bewley, Pony Sound
RAM School Talk
79
Copywriting
Client

FCA US LLC

Agency

GSD&M
Gerard de Thame, Dir; Jay Russell, CCO; Marianne Malina, Pres; Sybil Hadfield, Post Prod. Subj. Matter Expert; Clay Hudson, CD/CW; Amy Jones, Head of Sales/EP; Jacob Stern, CD/Editor; Natalie Warkenthien, Head of Prod.; Laura Busino/Shannon Lords, EPs; Jim Leinbach, Prod. Governance Spclst; Spencer Gilliam/Jared Thomas/Bebe Baldwin/Fabyan Daw, Producers; Perla Doherty, Prod. Supvr; Jacqueline Salliotte, Acct Dir/VP; Coley Platt, Acct Dir; Lindsey Kuhn, Acct Supvr; Venus Soto, Sr Proj Mgr; Nancy Espinal, Bus. Affairs Mgr; Marmoset, Music House; Anthony Vozza, ME; Ben Haynes, Head of Commercial Brdcst; Oliver Francois, CMO FCA-Global/Head of Fiat Brand; Jay Nelson, Editor; Marissa Hunter, Dir of Brand Adv; Jeff Summers, Head of RAM Brand Adv; Dit Vannouvong, RAM Commercial Adv Mgr
Don't just move. Move your Lee.
85B
Campaign
Client

Lee Jeans VF Corp

Agency

GSD&M
Jay Russell, CCO; Jeffrey Butterworth, CD; Maria D'Amato, CD; Hannah Dobbs, Art Director; Addie Williams, Copywriter; Shawn Mackoff, Acct Director; Lauren Paver, Acct Supervisor; Jane Conyngham, Acct Mgr; Christie Lyons, Project Mgr; Lindsay Wakabayashi, Business Affairs; Jessica Lee, Social Media Mgr; Bailey Brown, Social Media Supervisor; Evan Walker, Social Media Supervisor; Alison Wagner, Producer
RAM School Talk
87
Video Editing
Client

FCA US LLC

Agency

GSD&M
Gerard de Thame, Dir; Jay Russell, CCO; Marianne Malina, Pres; Sybil Hadfield, Post Prod. Subj. Matter Expert; Clay Hudson, CD/CW; Amy Jones, Head of Sales/EP; Jacob Stern, CD/Editor; Natalie Warkenthien, Head of Prod.; Laura Busino/Shannon Lords, EPs; Jim Leinbach, Prod. Governance Spclst; Spencer Gilliam/Jared Thomas/Bebe Baldwin/Fabyan Daw, Producers; Perla Doherty, Prod. Supvr; Jacqueline Salliotte, Acct Dir/VP; Coley Platt, Acct Dir; Lindsey Kuhn, Acct Supvr; Venus Soto, Sr Proj Mgr; Nancy Espinal, Bus. Affairs Mgr; Marmoset, Music House; Anthony Vozza, ME; Ben Haynes, Head of Commercial Brdcst; Oliver Francois, CMO FCA-Global/Head of Fiat Brand; Jay Nelson, Editor; Marissa Hunter, Dir of Brand Adv; Jeff Summers, Head of RAM Brand Adv; Dit Vannouvong, RAM Commercial Adv Mgr
RAM Thanksgiving
87
Video Editing
Client

FCA US LLC

Agency

GSD&M
Gerard de Thame, Dir; Jay Russell, CCO; Marianne Malina, Pres; Sybil Hadfield, Post Prod. Subj. Matter Expert; Clay Hudson, CD/CW; Amy Jones, Head of Sales/EP; Jacob Stern, CD/Editor; Natalie Warkenthien, Head of Prod.; Laura Busino/Shannon Lords, EPs; Jim Leinbach, Prod. Governance Spclst; Spencer Gilliam/Jared Thomas/Bebe Baldwin/Fabyan Daw, Producers; Perla Doherty, Prod. Supvr; Jacqueline Salliotte, Acct Dir/VP; Coley Platt, Acct Dir; Lindsey Kuhn, Acct Supvr; Venus Soto, Sr Proj Mgr; Nancy Espinal, Bus. Affairs Mgr; Marmoset, Music House; Anthony Vozza, ME; Ben Haynes, Head of Commercial Brdcst; Oliver Francois, CMO FCA-Global/Head of Fiat Brand; Jay Nelson, Editor; Marissa Hunter, Dir of Brand Adv; Jeff Summers, Head of RAM Brand Adv; Dit Vannouvong, RAM Commercial Adv Mgr
Make Room For Alfa - Dan
79
Copywriting
Client

FCA US LLC

Agency

GSD&M
John Millar, Sr Mgr; Kristen Campbell, Mrkting Mgr; Anthony Vozza/Ben Haynes, Broadcast Production, Sales & Mrkting Procurement; Alan Sadler, Client Production Partner (APR); Alisa Wixom/Kris Wixom/Ryan Carroll/Scott Brewer; GCDs; Joel Williams/Maxx Delaney, ACD/CW; Dan Drullinger, Strategist; Jack Epsteen, SVP Production; Laura Busino, EP; Jay Russell, CCO; Marianne Malina, President; Abigail Hinojosa/Dylan Heimbrock, Sr Producers; Lindsey Kuhn, Acct Supervisor; Jacqueline Salliotte, Acct Dir; Lindsay Wakabayashi, Dir BA; Carter Nance/Coley Platt, SVP/Chief Client Officer; Venus Soto, Sr. Project Mgr; Berndt Mader, Dir; Ben Steinbauer, EP; Seana Flanagan, Producer; Shane Greb, Production Supervisor; Katie Heim, Production Coordinator; Graham Turner, Editor; Carr Schilling, EP
Make Room For Alfa - Doug
79
Copywriting
Client

FCA US LLC

Agency

GSD&M
John Millar, Sr Mgr; Kristen Campbell, Mrkting Mgr; Anthony Vozza/Ben Haynes, Broadcast Production, Sales & Mrkting Procurement; Alan Sadler, Client Production Partner (APR); Alisa Wixom/Kris Wixom/Ryan Carroll/Scott Brewer; GCDs; Joel Williams/Maxx Delaney, ACD/CW; Dan Drullinger, Strategist; Jack Epsteen, SVP Production; Laura Busino, EP; Jay Russell, CCO; Marianne Malina, President; Abigail Hinojosa/Dylan Heimbrock, Sr Producers; Lindsey Kuhn, Acct Supervisor; Jacqueline Salliotte, Acct Dir; Lindsay Wakabayashi, Dir BA; Carter Nance/Coley Platt, SVP/Chief Client Officer; Venus Soto, Sr. Project Mgr; Berndt Mader, Dir; Ben Steinbauer, EP; Seana Flanagan, Producer; Shane Greb, Production Supervisor; Katie Heim, Production Coordinator; Graham Turner, Editor; Carr Schilling, EP
Understory Brand Identity
80
Logo Design
Client

Understory

Agency

lookthinkmake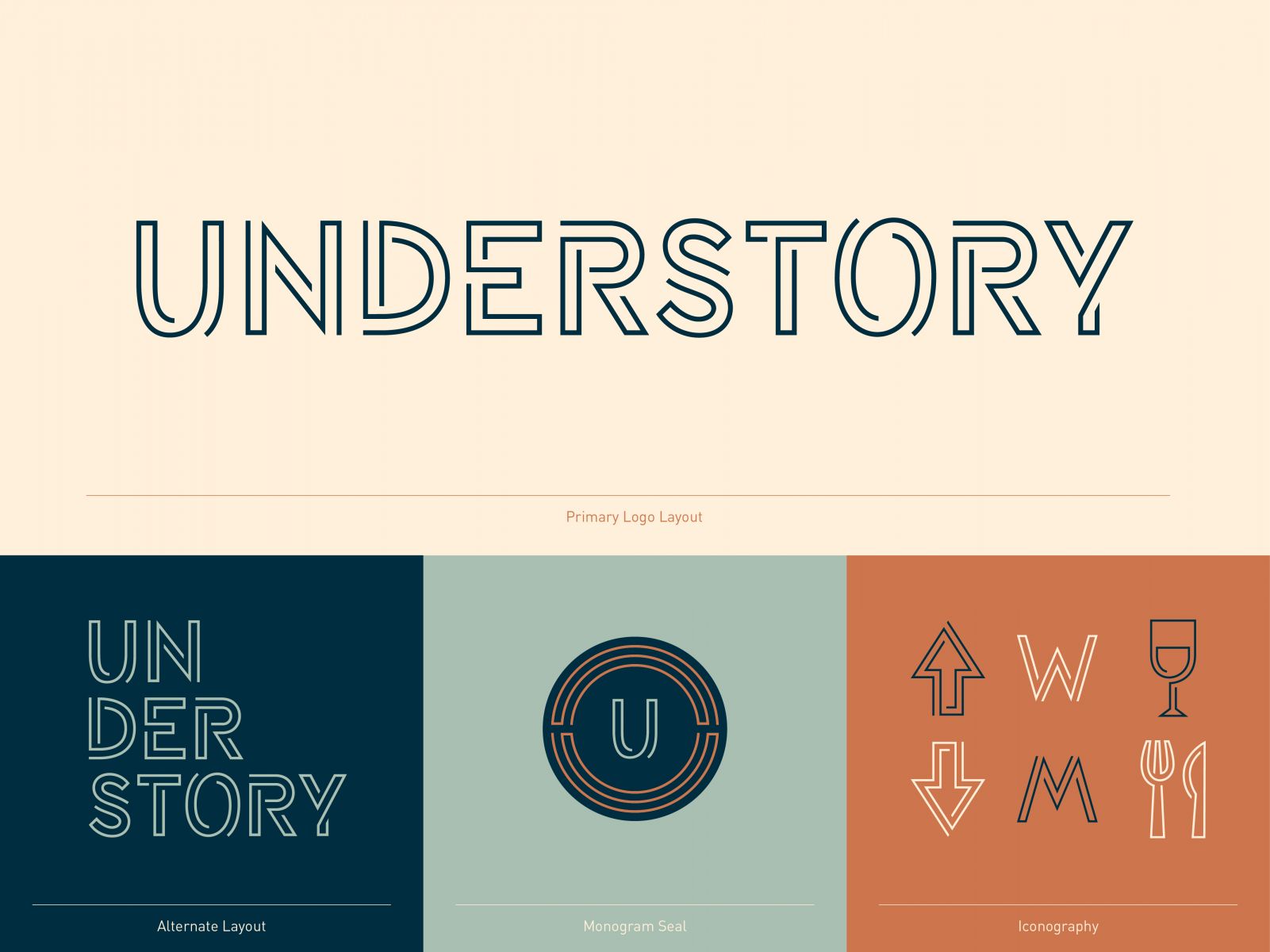 Splashway Wave Rider
83B
Color, Single Photography
Client

Splashway Water Park

Agency

Scott Van Osdol, Photographer
Scott Van Osdol, Photographer; Kyle Murphy, Producer; Rob Andrew, CD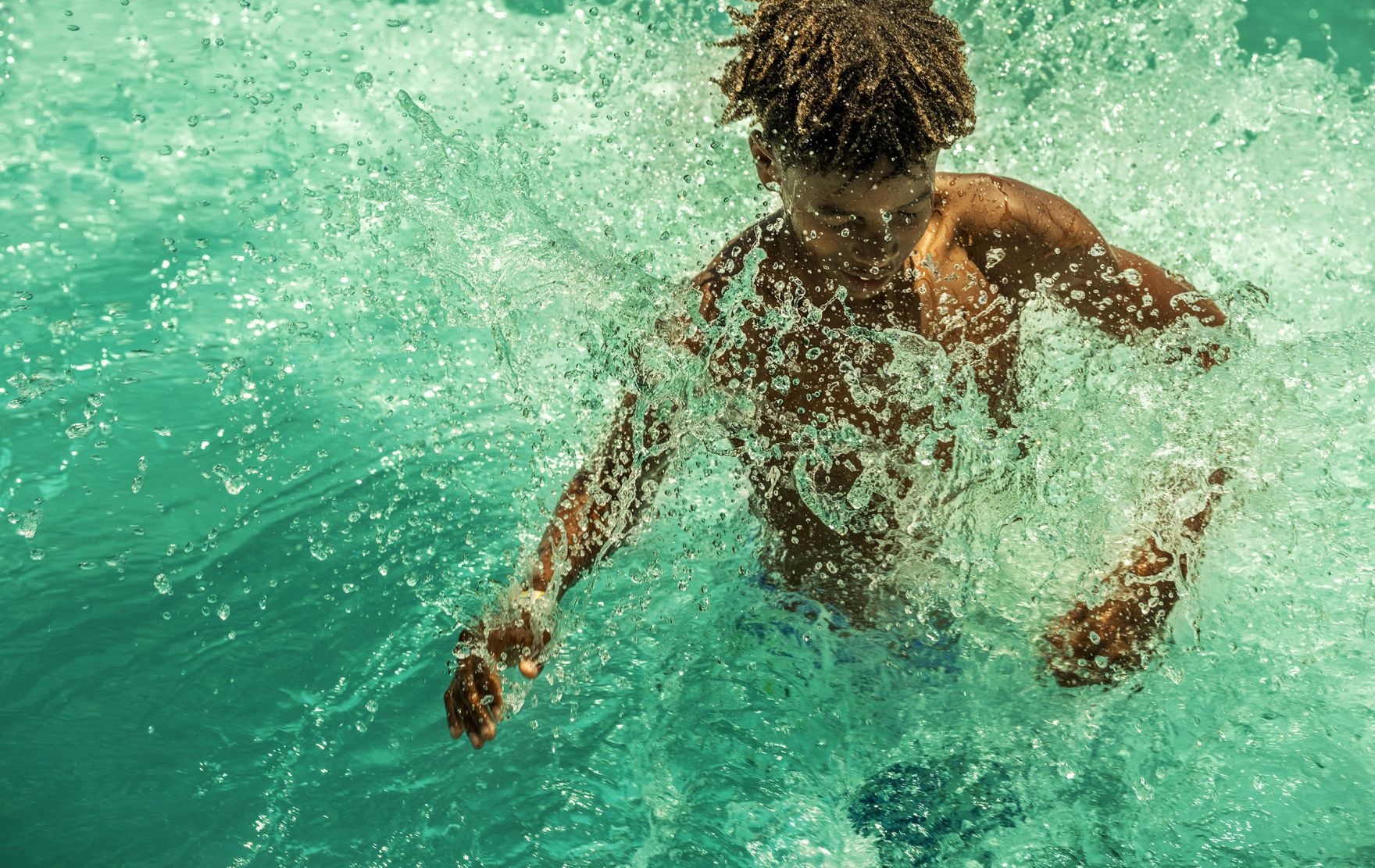 Move Your Lee: Strut
85A
Single
Client

Lee Jeans VF Corp

Agency

GSD&M
Jay Russell, CCO; Jeffrey Butterworth, CD; Maria D'Amato, CD; Hannah Dobbs, Art Director; Addie Williams, Copywriter; Shawn Mackoff, Acct Director; Lauren Paver, Acct Supervisor; Jane Conyngham, Acct Mgr; Christie Lyons, Project Mgr; Lindsay Wakabayashi, Business Affairs; Jessica Lee, Social Media Mgr; Bailey Brown, Social Media Supervisor; Evan Walker, Social Media Supervisor; Alison Wagner, Producer
Move Your Lee: Spread
84A
Single
Client

Lee Jeans VF Corp

Agency

GSD&M
Jay Russell, CCO; Jeffrey Butterworth, CD; Maria D'Amato, CD; Hannah Dobbs, Art Director; Addie Williams, Copywriter; Shawn Mackoff, Acct Director; Lauren Paver, Acct Supervisor; Jane Conyngham, Acct Mgr; Christie Lyons, Project Mgr; Lindsay Wakabayashi, Business Affairs; Jessica Lee, Social Media Mgr; Bailey Brown, Social Media Supervisor; Evan Walker, Social Media Supervisor; Alison Wagner, Producer
Move Your Lee: Stroll
84A
Single
Client

Lee Jeans VF Corp

Agency

GSD&M
Jay Russell, CCO; Jeffrey Butterworth, CD; Maria D'Amato, CD; Hannah Dobbs, Art Director; Addie Williams, Copywriter; Shawn Mackoff, Acct Director; Lauren Paver, Acct Supervisor; Jane Conyngham, Acct Mgr; Christie Lyons, Project Mgr; Lindsay Wakabayashi, Business Affairs; Jessica Lee, Social Media Mgr; Bailey Brown, Social Media Supervisor; Evan Walker, Social Media Supervisor; Alison Wagner, Producer
Empty Streets
79
Copywriting
Client

FCA US LLC

Agency

GSD&M
Marianne Malina, Pres; Jay Russell, CCO; Coley Platt, VP/Grp Acct Dir; Jacqueline Salliotte, Acct Dir; Lindsey Kuhn, Acct Supervisor; Chris Bailey, Product Spclst; Tom Hamling/Tim Eger, GCDs; Brett Baker/Joel Williams, ACDs; Rye Clifton, Dir of Experience; Laura Busino, Head of Content Production; Jacob Stern, CD/Editor; Steven Morris, Assistant Editor; Venus Soto, Sr Project Mgr; Mystie Pineda, Producer; Lindsay Wakabayashi, Business Affairs Dir; Nancy Espinal, Business Affairs Mgr; Footage sourced from Getty, Shutterstock, Catch & Release, Framepool; Car footage shot by Mark Forster/Tool; Mike Pethel/Beach House, Color; Andrew Dela Cruz/Beast, Finish; Framestore, VFX; Dusty Albertz/TBD, Post; Queens of the Stone Age/Marmoset, Music
RAM Thanksgiving
79
Copywriting
Client

FCA US LLC

Agency

GSD&M
Gerard de Thame, Dir; Jay Russell, CCO; Marianne Malina, Pres; Sybil Hadfield, Post Prod. Subj. Matter Expert; Clay Hudson, CD/CW; Amy Jones, Head of Sales/EP; Jacob Stern, CD/Editor; Natalie Warkenthien, Head of Prod.; Laura Busino/Shannon Lords, EPs; Jim Leinbach, Prod. Governance Spclst; Spencer Gilliam/Jared Thomas/Bebe Baldwin/Fabyan Daw, Producers; Perla Doherty, Prod. Supvr; Jacqueline Salliotte, Acct Dir/VP; Coley Platt, Acct Dir; Lindsey Kuhn, Acct Supvr; Venus Soto, Sr Proj Mgr; Nancy Espinal, Bus. Affairs Mgr; Marmoset, Music House; Anthony Vozza, ME; Ben Haynes, Head of Commercial Brdcst; Oliver Francois, CMO FCA-Global/Head of Fiat Brand; Jay Nelson, Editor; Marissa Hunter, Dir of Brand Adv; Jeff Summers, Head of RAM Brand Adv; Dit Vannouvong, RAM Commercial Adv Mgr
Move Your Lee: Stroll
85A
Single
Client

Lee Jeans VF Corp

Agency

GSD&M
Jay Russell, CCO; Jeffrey Butterworth, CD; Maria D'Amato, CD; Hannah Dobbs, Art Director; Addie Williams, Copywriter; Shawn Mackoff, Acct Director; Lauren Paver, Acct Supervisor; Jane Conyngham, Acct Mgr; Christie Lyons, Project Mgr; Lindsay Wakabayashi, Business Affairs; Jessica Lee, Social Media Mgr; Bailey Brown, Social Media Supervisor; Evan Walker, Social Media Supervisor; Alison Wagner, Producer
The Last Lockdown - 3D Sculpture
86B
CGI
Client

Giffords

Agency

Dan Crumrine & Sean Leonard
Caleb Sawyer, 3D Artist; Dan Crumrine, CD; Sean Leonard, CD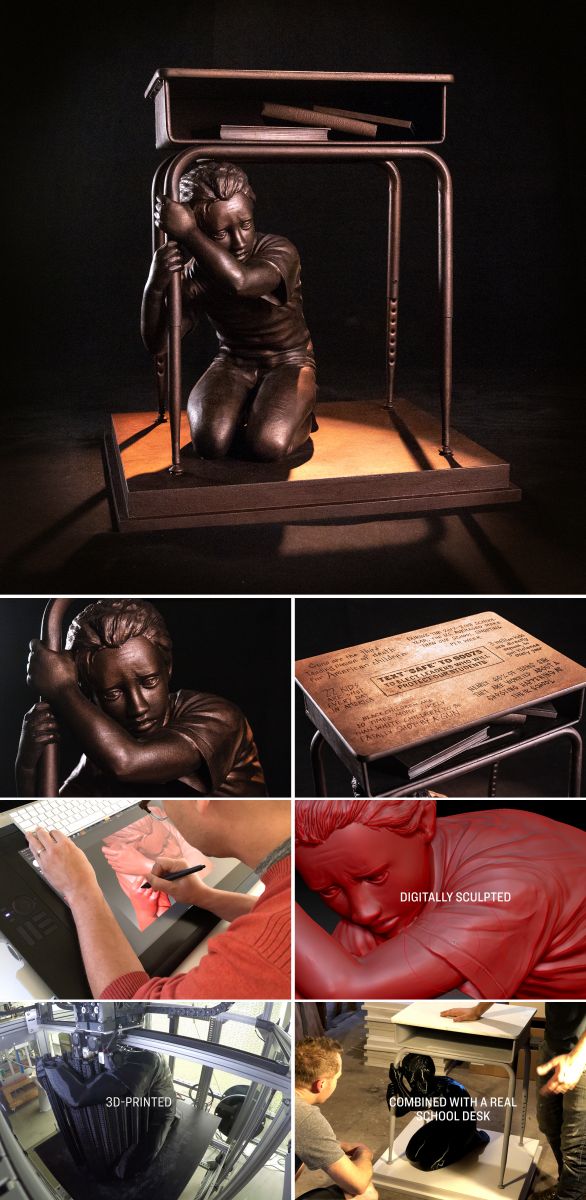 Make A Name
88B
Music With Lyrics
Client

Goodyear

Agency

GSD&M
Jay Russell, CCO; Bill Bayne, GCD; Bill Marceau, GCD; Brandon Curl, CD/CW, Dale Austin, CD/AD; Jack Epsteen, Dir of Production; Stefany Strah, Producer; Sabia Siddiqi, VP/Acct Dir; Cat Gayden, Acct Supervisor; Lara Drew, Assoc Dir of Business Affairs; John D'Acierno, VP Grp Strategy Dir; Nick Howard, Strategist; Brent Harris/Skunk US, Director; Jeanne Stawiarski/Skunk US, EP; Justin Brown/Skunk US, Dir of Photography; Ed Callaghan/Skunk US, Line Producer; David Glean/Spot Welders, Managing Partner; Michael Heldman/Spot Welders, Editor; Carolina Padilla/Spot Welders, EP; Corey Roberts/Pony Sound, Audio Engineer
Empty Streets
84A
Single
Client

FCA US LLC

Agency

GSD&M
Marianne Malina, Pres; Jay Russell, CCO; Coley Platt, VP/Grp Acct Dir; Jacqueline Salliotte, Acct Dir; Lindsey Kuhn, Acct Supervisor; Chris Bailey, Product Spclst; Tom Hamling/Tim Eger, GCDs; Brett Baker/Joel Williams, ACDs; Rye Clifton, Dir of Experience; Laura Busino, Head of Content Production; Jacob Stern, CD/Editor; Steven Morris, Assistant Editor; Venus Soto, Sr Project Mgr; Mystie Pineda, Producer; Lindsay Wakabayashi, Business Affairs Dir; Nancy Espinal, Business Affairs Mgr; Footage sourced from Getty, Shutterstock, Catch & Release, Framepool; Car footage shot by Mark Forster/Tool; Mike Pethel/Beach House, Color; Andrew Dela Cruz/Beast, Finish; Framestore, VFX; Dusty Albertz/TBD, Post; Queens of the Stone Age/Marmoset, Music
Make Room For Alfa - Shawn
79
Copywriting
Client

FCA US LLC

Agency

GSD&M
John Millar, Sr Mgr; Kristen Campbell, Mrkting Mgr; Anthony Vozza/Ben Haynes, Broadcast Production, Sales & Mrkting Procurement; Alan Sadler, Client Production Partner (APR); Alisa Wixom/Kris Wixom/Ryan Carroll/Scott Brewer; GCDs; Joel Williams/Maxx Delaney, ACD/CW; Dan Drullinger, Strategist; Jack Epsteen, SVP Production; Laura Busino, EP; Jay Russell, CCO; Marianne Malina, President; Abigail Hinojosa/Dylan Heimbrock, Sr Producers; Lindsey Kuhn, Acct Supervisor; Jacqueline Salliotte, Acct Dir; Lindsay Wakabayashi, Dir BA; Carter Nance/Coley Platt, SVP/Chief Client Officer; Venus Soto, Sr. Project Mgr; Berndt Mader, Dir; Ben Steinbauer, EP; Seana Flanagan, Producer; Shane Greb, Production Supervisor; Katie Heim, Production Coordinator; Graham Turner, Editor; Carr Schilling, EP